Wishing all of you a very Happy Easter in advance!!! May the blessings of the risen Lord be with all of us.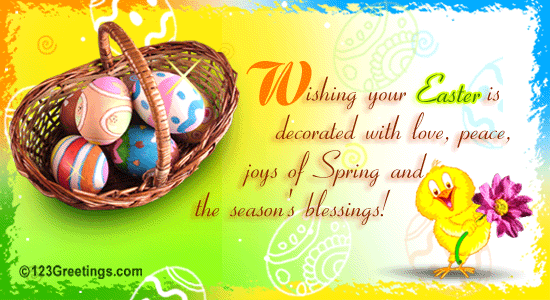 Many Keralaites observe Lent from Ash Wednesday to Easter, abstaining from non vegetarian food and alcohol. After the Easter Vigil Mass or Sunday Morning Mass, it's celebration time with lots of non-vegetarian food and wine.
Many of you would be contemplating what special dishes to prepare for Easter. Here are a few recipes from my collection. You will find recipes from different cuisines but most of these are traditional Kerala dishes. Whether you are celebrating Easter with family or inviting friends, you can select dishes of your choice for all the courses, and prepare a grand feast.
1. Appetizers
If you were observing Lent and abstaining from Meat and Alcohol, the very best way to open your Fast is with Home Made Wine and a non-veg appetizer like Fish or Chicken Cutlet. Onion Salad (Sarlas) is a great combo with most of the following appetizers.
2. Appam and Curry

After the round of appetizers, you can either go for Palappam or Kallappam along with a Vegetarian or Non Vegetarian Gravy of your choice. Appam is also the most popular choice for Easter Breakfast. Another option is to serve Pidi (Rice dumplings) with Chicken Curry.

Mutton Stew
Vegetarian Curries for Appam
3. Bread and Curry
After Appam and Curry, the next course would be sliced Bread (usually fresh Bakery Rotti which we get in Kerala) or Dinner Roll served with another Non Vegetarian Dish. You may skip this course and go directly to the Main Course.
Bakery Bread (Rotti)
Beef/Pork Chops
4. Main Course
You can prepare Fried Rice, Pulav, Ghee Rice or Biriyani for a contemporary main course.
Sides for Fried Rice
Here are a few Indo Chinese Sides for Fried Rice.
Side dish for Biryani
If you are making Chicken Biriyani, then you can chose a dry side dish like Fish Fry or Prawns Roast. If your making Fish Biriyani or Egg Biriyani, then Chicken Fry will be a  good choice.
Side dish for Ghee Rice/Pulav

Since Ghee Rice is a simple flavored Rice, it is served with a spicy Non vegetarian Gravy like Mutton Curry, Chicken Curry or Beef Curry.
Accompaniments for Ghee Rice and Biriyani
For Biriyani and Ghee Rice,  you can prepare any Raitha (Salad with Yogurt) and Pappad as an accompaniment.
Raitha – Onion Tomato Raitha

Salad – Onion Salad
Plain Yogurt
Pickle
Pappad
5. Kerala Style Main Course – Rice with Curries

You can also go for Kerala Style Main Course instead of a contemporary main course like Biriyani and Fried Rice. Rice is served with one main Curry/Gravy, one or more Vegetarian Sides and one or more Non Vegetarian Sides.
Gravies or Curries for Rice
Non Vegetarian Sides for Rice

Non Vegetarian Gravies for Rice

Vegetarian Side Dish for Rice
6. Desserts
Cake with Ice Cream/Whipped Cream

Fruit Salad
Gulab Jamun with Ice Cream
7. Touchings for Alcoholic Drinks
For those of you want a few touchings for Alcoholic drinks, you can choose any of the following:-